Here are 10 children's books to enjoy celebrating the multicultural world in which we live.
1.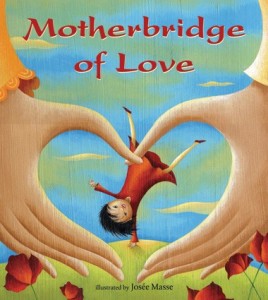 Motherbridge of Love
Cherish the special bond between parent and child with this beautiful, anonymously written poem. Through the exchanges between a little girl and her adoptive parent, this poignant selection celebrates love and family.
Text royalties from this book are donated to Mother Bridge of Love, a charity that reaches out to Chinese children all over the world in order to develop a connection between China and the West, and between adoptive culture and birth culture. Xinran, the acclaimed Chinese author, broadcaster and journalist, is the founder of Mother Bridge of Love.
For all ages
Illustrated By: Josée Masse
2.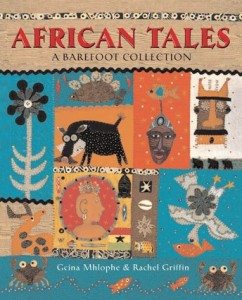 African Tales
A Barefoot Collection
Explore this colorful continent and uncover the rich ways of life of the many peoples who live there. The eight stories in this collection, each from a different African country, feature educational facts and information about the cultures from which they are chosen. The stories are retold by award-winning Xhosa storyteller Gcina Mphlope, from Durban, South Africa. Includes a full-color map.
10% of the proceeds from the sale of this book will be donated to Books for Africa, an organization that collects, ships and distributes books to children across the African continent.
Ages 8 and up
Written By: Gcina Mhlophe
Illustrated By: Rachel Griffin
3.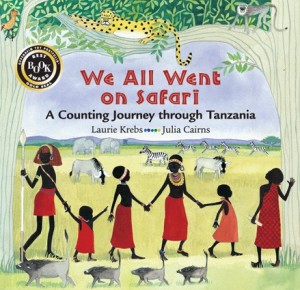 We All Went on Safari – A Counting Journey Through Tanzania
Learn to count in Swahili while discovering African animals on an exciting safari through the grasslands of Tanzania. Facts about Tanzania, Swahili counting, the Maasai people and a map are included at the end.
A portion of the proceeds from the sale of each book will be donated to the African Wildlife Foundation, to aid in their wildlife conservation and community building efforts in Tanzania.
Ages 4 to 10 years
Written By: Laurie Krebs
Illustrated By: Julia Cairns
4.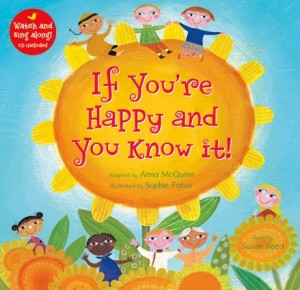 If You're Happy and You Know It! – hardcover with music CD ON SALE THIS MONTH!
In this multicultural version of the traditional song, children from cultures all over the world clap their hands, stomp their feet, pat their heads, and much more. Your child will also learn how to say "Hello!" in several languages.
Paperback with Enhanced CD edition includes an animated video with audio singalong sung by Susan Reed.
Ages 3 to 7 years
Written By: Anna McQuinn
Illustrated By: Sophie Fatus
Sung By: Susan Reed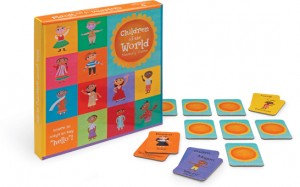 Pair If You're Happy and You Know It with the Children of the World Memory Game to make a perfect gift set! The game was inspired by the book and encourages memory and matching skills. The object of the game is to match the boy and girl pairs according to the traditional dress, country name and color featured on each card. You'll also learn 36 ways people say, "Hello!" all over the world.
5.
Barefoot Books World Atlas
Embark on a mind-expanding journey across the planet. Your guide is earth enthusiast and TV presenter Nick Crane. Your map-maker is artist David Dean. Divided by geographical region, the Barefoot Books World Atlas looks at the way in which communities and cultures across the world have been shaped by their natural environment, and at the ideas and initiatives which are shaping the future. An atlas for the twenty-first century, it shows how all parts of the planet are interconnected and looks at the challenges which face us all in creating a sustainable future.
Include "lift-the-flap" fun facts and a pull-out wall map.
For all ages
Written By: Nick Crane
Illustrated By: David Dean
(Purchase of the companion iTunes app is not trackable and therefore won't count for The Sparrow Fund donation this month. The hardcover book is amazing!)
6.
Indian Tales – A Barefoot Collection
Venture to a country that is bursting with color, life and contrasts in these lively folk tales. The eight stories in this anthology, each from a different Indian state, feature educational facts and information about the cultures from which they are chosen.
Ages 8 and up
Retold By: Shenaaz Nanji
Illustrated By: Christopher Corr
7.
Tales of Wisdom & Wonder
Prepare to be amazed, intrigued and enchanted by these astonishing tales. The seven stories gathered from sources around the world, including Haiti, Russia, America (Cree), and Ireland are full of magic, mystery and transformations. Book with CD editions include stories read by Hugh Lupton.
Ages 5 to 11 years
Retold By: Hugh Lupton
Illustrated By: Niamh Sharkey
8.
Off We Go to Mexico! – An Adventure in the Sun
Swim in turquoise seas, admire grey whales and monarch butterflies, trek to native villages and sing and dance to the music of Mariachi bands. Along the way, you can learn Spanish words and phrases and discover Mexican culture. Enjoy your journey!
Ages 4 to 10 years
Written By: Laurie Krebs
Illustrated By: Christopher Corr
9.
Stories from the Silk Road
Journey along the ancient trade route between East and West. The seven intriguing tales in this collection each feature an important city along the Silk Road, and are filled with adventure and drama, as the merchants, muleteers, spies and shepherds travel this exotic route.
Ages 8 and up
Retold By: Cherry Gilchrist
Illustrated By: Nilesh Mistry
10.
The Barefoot Book of Blessings from Many Faiths and Cultures
Cultivate a reverence for life's gifts and the varied ways of receiving them. This elegant collection of prayers and blessings is selected from a wide range of countries, cultures and world religions.
Ages 5 and up
Compiled By: Sabrina Dearborn
Illustrated By: Olwyn Whelan